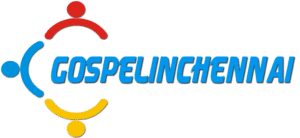 A website to know about all Gospel events happening in Chennai. Host your information about Gospel events, Churches, Gospel products for free. Explore and share with your friends, be'cos, Someone is in need Somewhere….
Connect on WhatsApp
Ask anything about Gospel Events, Products, Courses in Chennai. Answers will be provided on a best effort basis, at the earliest possible. Please DONOT call this number, it will not be answered and responses will be provided through chat only. 
Do you want to host an event, product, Church, link on GospelinChennai, you can now easily send the flyer to this WhatsApp number. 
You will be alerted for any new event or feature addtion. Alerts will be sent through email. GospelinChennai doesnot share your information with anyone. Read Privacy Policy on how your data is protected, maintained and processed.
 This site is protected by reCAPTCHA from Google. Privacy Policy and Terms of Service apply.